Good positioning of your site within the search engines is of fundamental importance if you want to make your business known to a huge number of people so that you can receive the largest number of accesses possible.
Regardless of what your business is, what project you want to exhibit and what service or product you are selling; your platform will necessarily have to have a great positioning in search engines.
But how to improve positioning?
All this will be possible through the use of what is commonly referred to as SEO.
Google remains the best search engine in the world, and its continuous updating and its continuous evolution will allow you to be able to make huge profits from it.
To succeed in this you will have to offer your users absolutely quality and very relevant search results, and that is precisely why SEO techniques come into play, with terms such as keywords, backlinks, SERPs, long tails, and so on.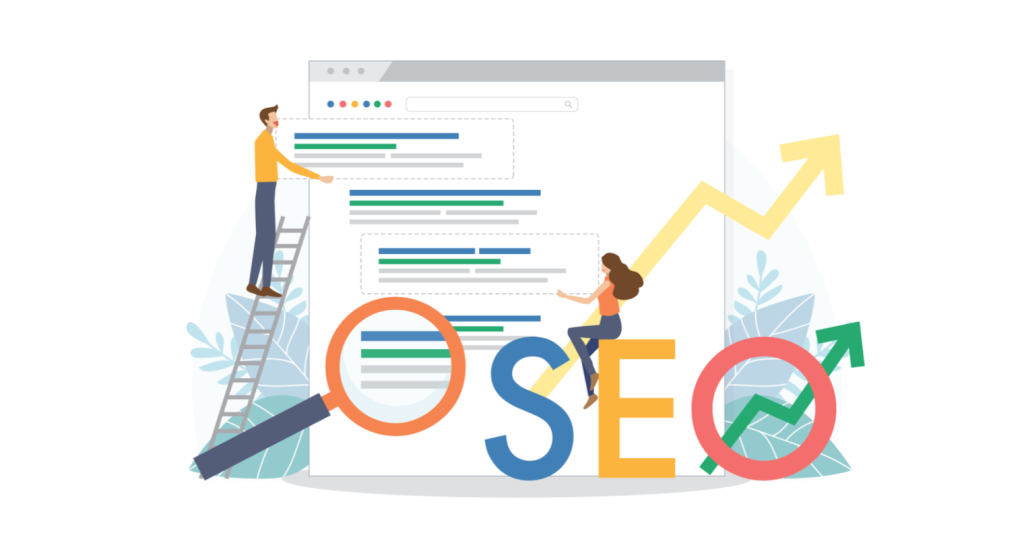 What is SEO?
BY SEO we mean a certain process given by a series of targeted actions and designed to be able to then occupy the first positions within the search engines.
SEO, through a whole series of targeted actions, will allow you to be able to position yourself as high as possible among the best results in searches, to make you look better than a competitor who is behind you in the search pages.
Let's find out how to improve Google keyword ranking;
Steps to improve Google keyword ranking
Improve user experience & website quality with SEO factors
Google can use more than 200 factors that can decide the order of results (not paid) within search engines.
The main SEO factor is undoubtedly the content. Without excellent SEO content, well-structured and architected, you will not be able to easily get among the first within the Google SERP.
The content of a page must necessarily be inherent in something that end-users need, paying close attention and a lot of leverage on this aspect.
In essence, the content of a page must have a very specific purpose to obtain a good ranking on Google and determine itself as the main SEO factor.
Many other SEO factors allow you to position yourself optimally within search engines, ranging from keywords to on-site, off-site, and on-page factors, backlinks, and internal link optimization. Let's clarify and analyze together the different SEO factors.
On-site SEO: On-site SEO defines the whole set of techniques that concern the optimization of the site in its most general aspects, which refer to each page, such as the characteristics inherent in loading speed, performance, security, and much more.
Off-site SEO: Off-site SEO refers to those activities that take place outside the website, taking place on other sites instead. With this we intend to create a sort of authoritativeness of the site towards the various search engines, making use of other websites that deal with the same topic as you.
SEO factor for search engines and the safest and most successful method to obtain it is to insert in the other sites links that refer to your site, making the so-called Backlink.
Page Speed Optimization
Content optimization
Estimate your current position on Google
To boost your position on Google, you need to know where you are. This applies even to new sites. Fortunately, there are a few tools that can help you. Check your site's keyword position.
Without a strong understanding of your current website and keyword situation, you won't realize how far you've come and the amount you've gotten to the next level.
I'd profoundly recommend trading all of this significant watchword information and saving it on the document for future reference. In the case of nothing else, it will show you how much better you've gotten at SEO.
Dissecting this information will provide you with a smart thought:
Your most important watchwords/greeting pages
The quickest open doors for development
Watchwords/presentation pages that are failing to meet expectations
Analyze the proper keyword
To guarantee your keyword targets are lined up with general business goals and deal genuine worth, you should figure out both the pursuit purpose behind them and the trouble of positioning.
While terms have specific importance to you, they could take on a unique significance in Google and also the other way around.
Knowing the expectation, whether it's instructive/instructive, conditional, or navigational, will assist you with understanding which keyword is better for you. Do a proper SERP analysis. Find out what are the latest top results. Then find the following things also;
Related searches
People additionally inquire.
Google autocomplete ideas.
Other high-level search results.
Get to know Google's algorithm
I could jump straight to actionable SEO optimization strategies that can be used on your website right now.
But I want to set you up for long-term success so that you don't get demoted every time an update comes out.
Google executives confirm that Google's algorithm is constantly changing. Moz estimates that Google's algorithm makes between 500 and 600 changes a year!
Although Google used to publish announcements about major updates, the exact internal workings of the algorithm are still unknown. Most of the information ー is speculation by industry professionals.
After all, if everyone knew exactly how to rank first without being penalized for tweaks or gray SEO strategies; Google wouldn't be able to rank for only the best results. Anyone could work their way up without putting in the effort.
Not only would this make it harder for honest people like you and me to succeed, but it would also seriously undermine Google's mission:
"Google's mission is to organize all the information in the world and make it accessible and useful to everyone." So always stay up today with is.
Clean your website:
Delete all unnatural links. Now that you're aware of your position in search and have set up tracking for the most important metrics, it's time to take a closer look at the site and fix the current penalties.
This is a fundamental action. There is no point in promoting an unhealthy website or creating links to it. So, before we get into the topic, I want to talk about a few things that can trigger a Google penalty. Spammy links were the Holy Grail for increasing site traffic. First, analyze the inbound links to your site.
Build attractive & simple content
The most important element for website promotion is the content, that is, it's content: texts, images, videos, and infographics. The effectiveness of SEO, the conversion of the site, and the credibility of the brand depend on it. Therefore, the content, of course, must be of high quality. Only in this way will it become an effective tool for content marketing, that is, brand promotion by posting demanded information that will motivate the user to perform conversion actions on your site.
High-quality content is content that can fully cover the demand of users for information on a particular topic. And once on the site from the search engine, the user will find what he was looking for and will no longer return to the search. Such content can cause a positive public response, which will lead to its distribution on the network, and the site will receive external links and mentions. And this, in turn, will serve to increase the credibility of the site and the brand.
Build quality backlinks
The simplest definition of a backlink: is another website that points to your site. You can think of them as interactions between sites. Backlinks are also known as "inbound links" or "inbound links."
It's important to have backlinks from quality sites, and those backlinks should be contextual. If, for example, you have a site about fish and you build links from other niche sites dedicated to monkeys, those links are useless. Your goal should be to get links from authoritative and relevant sites.
Optimize Your Google Business Profile
To increase Google's awareness, many companies create data about Google (officially known as a business profile). If you are one such business owner, then perhaps you will not realize that creating a business profile does not give you management of it, and you need these management and editing capabilities if you want your business profile to work for you as an effective SEO and lead generation tool. So how do you get to manage your Google business profile? The answer is that in addition to creating a free business profile, you also have to separately create a free Google My Business account for that profile.
Final Thought;
Given the work and trends in the development of search engines, it is unlikely that SEO will stop working anytime soon. To some extent, even the search for audio or video content is influenced by keywords, just as when searching for textual information. This ensures that SEO techniques are effective regardless of the period of their existence.
Compared to the cost of other marketing methods, such as social media promotion, PPC, or email marketing, SEO pays off perfectly – investing in it is profitable. Even though PPC can generate more revenue and a social media presence boost a company's image, organic SEO remains the foundation for your successful search engine promotion.
Search Engine Optimization Has Captured Significant Market Share: Studies show that more than 80% of customers read reviews about a product or service before buying. And the number of such customers will only grow. Shortly, the vast majority will search for goods and services via the Internet. Therefore, if you want users to find your website, you need to take care of its search engine optimization. Otherwise, they will go to competitors' websites that used SEO.